The topic for discussion this week is, nutritional supplements.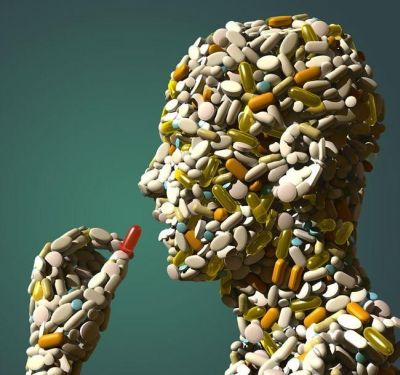 A dietary supplement is defined as, a substance intended to supplement the diet and provide nutrients that may be missing or deficient in our diets
(
Dietary Supplement Health and Education Act (DSHEA) of 1994
).  Our own health system advocates a balanced diet as our sole nutrient source and condones the use of supplements only in extreme circumstances where, for example, individuals might not eat enough vegetables or fruit.
Undoubtedly food supplements have a place in modern life but do we all see them as a shortcut to a healthy and balanced lifestyle? Or are we made to feel we are missing out by not taking them?
The majority of us will probably take a food supplement at some point in our lives.  We all seem to have our favorites and yet few of us seem to take the same ones as our friends, even though we live and work in similar environments.  Very few of us would ask our doctors for advice before taking a supplement, yet the real question we should be asking is 'do I really need this product, or could I find it naturally in food?'.
Utilising supplements effectively for those of us who are not nutritionists or medical professionals is often a bit of a gamble.  Many often underestimate the complexity of tests required to find out if we really have deficiencies. A lot of us will still choose to take them despite the fact that information provided by the industry is totally confusing.
How many of us know why a Zinc tablet should have a total of 150% of our Recommended Daily Allowance of Zinc?  For good measure?  Few people realise that having too much is equally as bad as too little.  Having too much of certain nutrients can negatively effect the bodies ability to uptake other essential nutrients.
Every multivitamin contains different minerals and vitamins and yet all claim to do the same thing, promote health and well being.  Different products for different ailments,  infomercials promising wonderful prizes for getting your friends to buy into this world, huge profits being made and, it would seem, no real standardisation, quite an industry by todays standards.  The EU wants to limit ingredient concentrations in an attempt to implement some kind of standardisation, but when?
Are supplements part of an increasingly aware world, where we are all so much healthier?  Are they the future, will we all one day be popping pills and not bothering with real food or its preparation?  Or is it all simply a fad or a gimmick and should we just get on with eating our five a day.
Now is your chance to let us know what you think.  Please email us at lindsay@lindsayjay.co.uk with your answers to the questions below, along with your thoughts and questions.  In next weeks blog we will try to answer as many of your questions as we can.
Do you take supplements or protein?  Why do you take them?
Where do you buy your supplements and why?
Where would you go to find information on supplements?