April 2016 Fitness and Yoga Retreat
BEAUTIFUL BEACH FRONT HOTEL FITNESS & YOGA RETREAT
with Lindsay Jay and Lisa Cuerden
APRIL 18 – 24 – 2016 – €995 per person, this works out at approximately £700, all-inclusive! Which we think you'll agree is a great price, we are loving the exchange rate at the moment!
This hotel is the only one on this sandy beach and it's the main beach for Stand Up Paddleboard Yoga (SUP Yoga). It's surrounded by really beautiful countryside, so we'll be adding some coastal trekking and other out-door activities
Lindsay worked on a big event here and thought the facilities were amazing. "We have an outdoor buddha chill-out area for yoga classes, three swimming pools, including one indoors and a main-stage overlooking the sea for our fitness classes; it's a dream location for running retreats."
Our beach: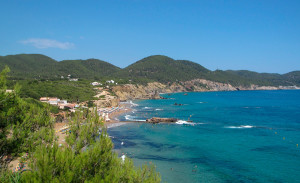 ..
Our rooms: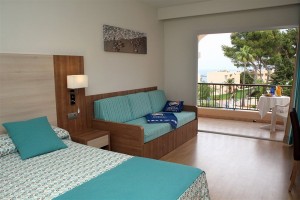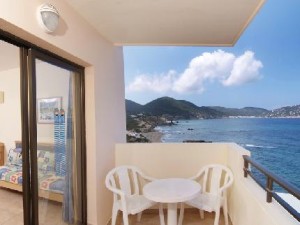 Our Main-stage: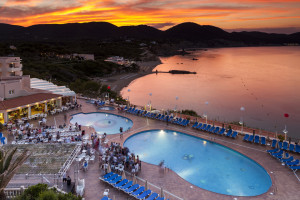 YOGA
Vinyasa Flow
Deep Stretch – Yin Yoga
Ashtanga
Core Power Yoga /Hot Power Yoga
Antigravity yoga*

Paddleboard yoga*

OUTDOOR

Sunset Yoga & Meditation at Es Vedra*
Beauty and Spa treatments*
MORE?
If  you're free the weekend before (15 – 17 April) this and need even more(!) we are also running a fitness event at the same hotel; where you could do classes with lots of other awesome instructors as well.
APRIL 15 – 17– €Tbc – Weekend Fitness Event (2 nights) – precursor to our Retreat
OCTOBER 21 – 23 – €Tbc – Weekend Fitness Event (2 nights) – precursor to our Autumn Retreat
OCTOBER 24 – 30 – €995 per person – FITNESS & YOGA RETREAT
50% deposit on booking
Any questions?  Send us an email at lindsay@lindsayjay.co.uk or lisa@lisacuerden.com