Personalised Ibiza bootcamps designed just for you
Come and join me at my villa in Ibiza for a personal training bootcamp retreat designed specifically for you.
Between group retreats this summer I am opening my heart and my home, inviting you to join me for 1 – 1 or 1 – 2 bespoke personal training breaks. We all know that sometimes life and work pressure get to much and we need to step away to have some proper 'me time' or if you are a couple 'us time'.  I want to work with you to create a unique and affordable trip you will remember.
My gorgeous rustic Ibithencan villa here in the sun, is set in beautiful countryside with sea views, a short walk from the beach, with hammocks in our woods, chill-out areas around the pool and a jacuzzi for relaxing after class, beauty treatments /massages or a day exploring this beautiful isle.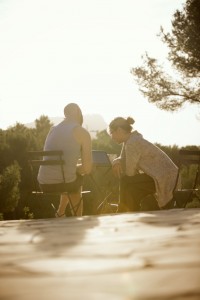 The low cost airlines have started up again and it's only a 2.2hr flight from the UK, you can come for a short weekend break or if your time allows, join me for a fulfilling week. Choose from a variety of classes at the villa as well as extra activities like boat trips, horse riding, trekking, cross country cycling or paddle board yoga at other beautiful locations.
These tailor made retreats are about making sure that you get the most from your precious time away. We will talk together in detail beforehand so I can prepare the perfect escape for you.
I want you to return home feeling on target to your goals, recharged and in love with my beautiful new island home.
Lj xxx
If this sounds like it might be your cup of tea and you would like to find out my availability please contact me on lindsay@lindsayjay.co.uk 
Weekends from £550 GBP

Weeks from £995 GBP