Happy Easter everybunny!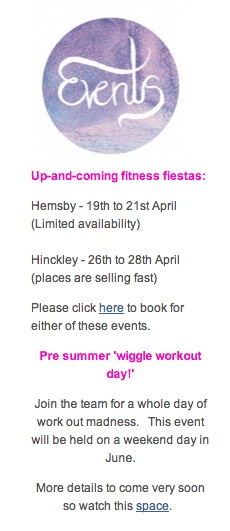 Happy Easter everyone! It's nearly time to eat shed loads of chocolate. Go on I dare you! That's thewonderful thing when you choose to have an active hobby like wiggling your bum for exercise. No guilty conscience's for us. Just come to a few extra classes next week and I promise the team and I will work you extra hard 😉
I'm not a calorie counter, however I know some of you are. So for those of you who like statistics here's a quick breakdown of what an average person who comes to class can expect to burn.
One class per week – 400 to 700 calories
Two classes per week – 800 to 1400 calories
Three classes per week 1200 to 2100 calories
Four classes per week 1600 to 2800 calories
Five classes per week 2000 to 3500 calories
So let's just say that for each class you come to, you can eat one Easter egg – come to 5 classes next week and that's five Eastereggs for you this weekend. That equates to one very happy Easter 🙂
For all you sugar addicts out there who may indulge a little too much over the break we have a challenge for you! We don't need to worry about loosing weight, however, we do need to worry about our sugar intake, therefore after Easter for one week we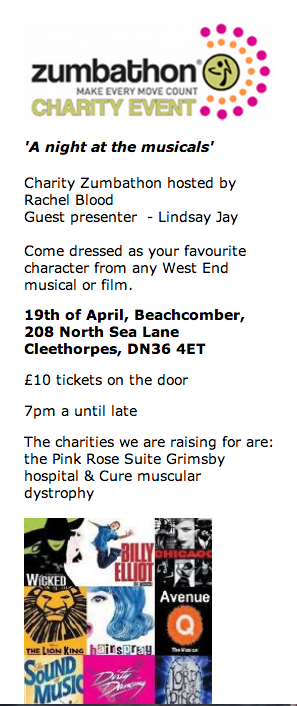 have decided to do Bridget 'six packs chick challenge'. If your not familiar with SPC and require more information please click here. We promise will support you if you can support us back!
Twickenham folks listen up – we have an awesome venue change for you !
We're moving Wednesday nights venue from 3rd April. I'm so excited to tell you that we have found somewhere new in Twickenham that is really special!! It ticks every box!
☑ Swanky cool and trendy venue

☑ Disco lights☑ Kick ass nightclub sound system
☑ Super clean dance floor
☑ Gorgeous bar & restaurant to hang out in
☑ Free Wi-Fi
☑ Free carpark behind venue
☑ Next door to Twickenham train station
☑ Changing facilities
Here is the address:
☑ One very happy Jay team that can't wait to move in.☑ Air conditioning
The Loft @ At London Road: 68 London Road, Twickenham, TW1 3QS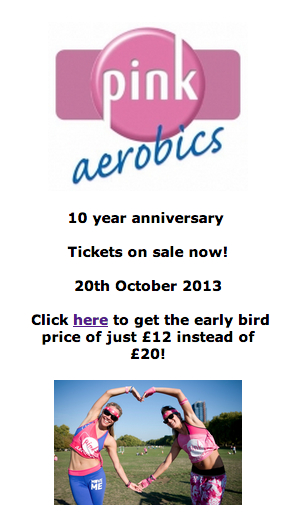 We're also thinking of starting some Saturday morning classes at this venue from June.
Zumba 10:30 AM, Six Pack Chick Abs 11:30 AM
If you think you would like to attend these classes – please click here and type 'yes' in the relevant Facebook thread.
Monday night classes at 6.30pm with Chiara will remain at St Catherine's School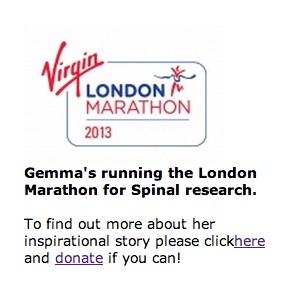 For all you online savvy folks here's what's going down in our cyber world:
YouTube – We've now reached 37 million views #insane
Twitter – Please join our conversations on twitter. There funny, inspiring and sometimes just plain random!
Facebook – If you are a member of Facebook please 'like' our Lindsay Jay Fitness page. This page is for you so if you have song requests, feedback or random funny stories this really is the easiest way to get in touch with us.
For those of you who live further away and can't get to class regularly we have a new option starting soon that you may be interested in hearing about. Lindsay is going to be working with an amazing new company called Instructor Live. They are going to stream her classes LIVE on the internet. So if you can't get to her class personally you will be able to take part from the comfort of your own home #amazeballs
She will be right there on the other side of your screen, offering tips and advice and answering any questions as you work out and although you can see her, she can't see you! So there's no need to feel self-conscious, leaving you free to focus on getting fitter and feeling fantastic.
Lindsay and the team x